At Thinking Team, our Business Intelligence (BI) service is your strategic partner in harnessing the power of data for transformative decision-making. We understand that in today's fast-paced business landscape, real-time insights are paramount. That's why our BI solutions are meticulously crafted to provide you with actionable intelligence that drives growth and innovation.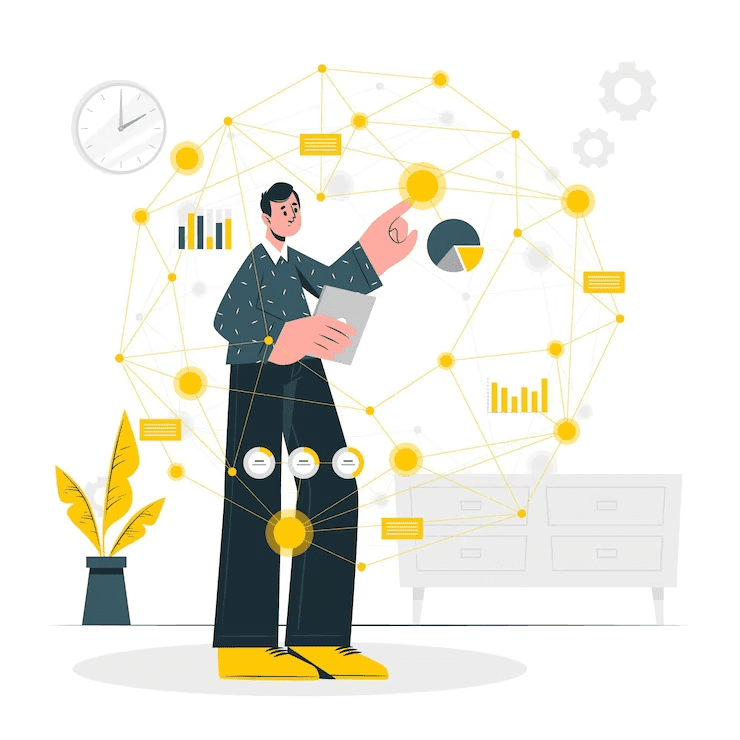 Through
dynamic

dashboards
Our seasoned experts work closely with you to delve deep into your business's DNA. We decipher your unique challenges and objectives, tailoring BI strategies that align with your vision. From data collection and integration to analysis and visualization, we orchestrate a seamless BI journey that empowers you at every step.
Security is our bedrock. Your data's integrity is fortified through stringent measures and protocols, ensuring compliance and peace of mind.

As your growth catalyst, we're committed to amplifying your competitive edge. Whether you're a startup aiming to disrupt or an enterprise striving to optimize, our BI service molds to your ambitions.

Elevate your business acumen with Thinking Team's BI service – where data ignites imagination, and insights steer innovation. Embrace the future with clarity and chart your course to success.
Explore our digital marketing service