Are you planning to achieve your online goals with a sure-shot strategy?
We are the right choice for your ultimate goals!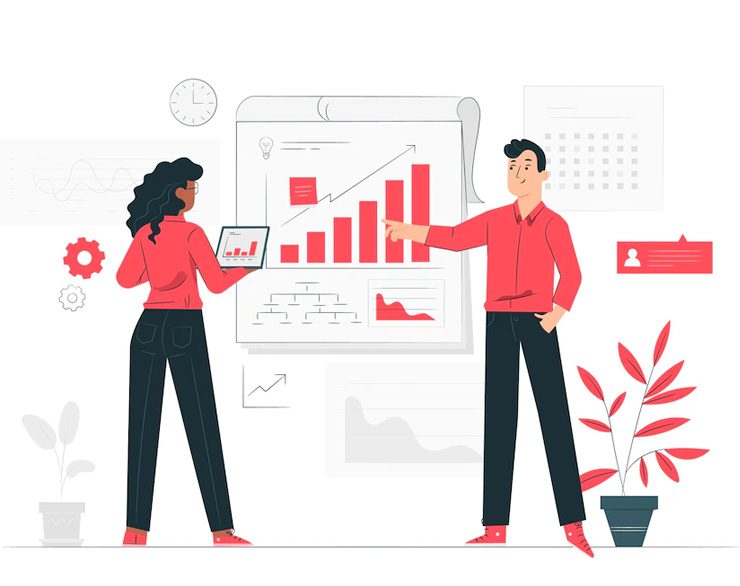 With the heavy competition in digital media, it is essential to have a digital strategy in order to achieve your online goals and support your business online. This written plan aids in maintaining a clear idea about your online goals and you can have an idea about the technologies and processes to keep in use to achieve these goals.
A digital strategy is planned and executed depending on your final goal. A best digital marketing agency like The Thinking Team can help you in developing the right digital strategy which paves the way to achieving your online goals and developing your business online.
A few examples of digital strategies are social media campaigns, content marketing strategies, or even a growth marketing strategy executed using social media and email marketing that helps to build customer loyalty. Usually, all your online goals are associated with marketing objectives for which strong support of digital marketing is needed in form of an effective digital strategy.
How digital strategy benefits your business:
Having a digital strategy helps you to achieve your online goals and benefits your online presence in the following ways.
It enables you to track the changing environment on digital media.
It aligns with your online activities.
It keeps you stay competitive online.
You can improve customer service.
It expands your online customer base.
It help you grow and expand your business.
It facilitates improving your quality control.
A digital strategy helps you to streamline your business by:
It free you from process-driven activities
As a part of disaster recovery, it improves redundancy.
A digital strategy enables you for 24/7 sales
It automates aspects of your staff training and induction.
The Thinking Team isan expert in designing a digital strategy:
When choosing the right digital marketing partner, we are your right choice. The professional and best digital marketing team at our company prepare a winning digital strategy based on your goals.
A digital strategy differs depending on your online goals and your marketing objective. So, in order to meet your goals on time, strong support from the best digital marketing agency is highly required.
What made us special in designing the right digital strategy?
We design an action plan and define your online goals so that you can develop and grow your digital presence. Our team's action plan works so effectively that your goals are never left behind with our outstanding digital strategies that work at every go.
Explore our digital marketing service