Are you not getting your leads from your social media presence?
We will help you out. Social Media Ads are an effective and quickest form of digital marketing.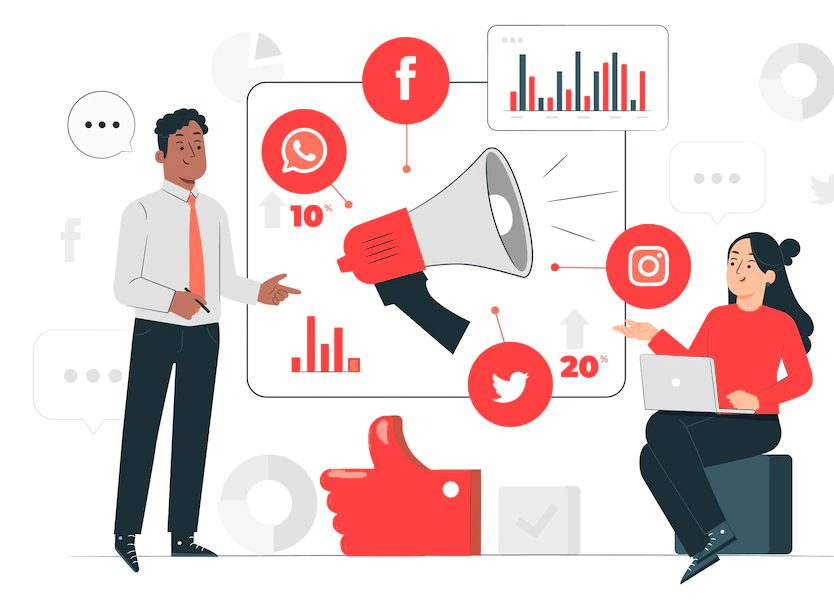 Your social media platforms are powerful media where you can meet your target audience in large numbers. They are capable of earning abundant profits for your business leaving numerous opportunities to grow while boosting your digital marketing campaigns at the same time.
Importance of Social Media ads on your business:
Though seems to be a small effort for your promotions, they are quite powerful and the best advertising strategy. Since social media ads are personalized and seem to be relevant to the data users, they have the highest conversion ratio when compared to other digital marketing campaigns. Hence, create a potential customer base for your business.
However, your social media ads can be effective only when they are executed with the best strategy possible. The Thinking Team is the best digital marketing agency positioned in Vizag and Hyderabad, is the right choice for your social media ads, as we can deliver the best strategy to make your business reach your target audience and create a personalized experience for your potential customer.
We render our social media services in the following forms:
Usually, there are various social media platforms to promote your business efficiently. We as the best digital marketing company, deliver promising results for your social media ads and help you to develop your business on your social media platforms.
When it is about to reach, no one platform grabs great attention. Each platform has its share, depending upon the kind of audience that your business is targeting.
The best digital marketing agency like The Thinking Team to design apt social media ads considering a few factors such as the kind of campaign your business need, Optimizing your ad investment, etc…
We promote your social media ads through our customized designs made with the right elements to catch your target audience's attention.
We design social media ads for: