What is graphic designing?
Graphic design is the process of creating visual content to communicate information and ideas. It involves the use of typography, imagery, and color to create visually appealing and effective designs for a variety of mediums such as print, digital, and environmental design.
Graphic designers use a variety of tools and techniques to create visual content, such as Adobe Photoshop, Illustrator, InDesign, and other software. They work on projects such as creating logos, brochures, websites, packaging, billboards, and other marketing materials.
Graphic designers often work in teams or independently and may work on projects for a variety of industries such as advertising, publishing, product packaging, web design, and many more.
The process of graphic design starts with brainstorming, researching and conceptualizing, then creating sketches and mockups, then finalizing the design and presenting it to the client. A graphic designer's job is to make sure that the design is visually appealing, effective and aligns with the client's objective.
Graphic design is a constantly evolving field, and staying up-to-date with the latest design trends and technologies is crucial for success in this field.
What are the various tools used for graphic designing
There are many tools used for creative designing, including:
Adobe Photoshop – used for image editing and manipulation
Adobe Illustrator – used for vector graphics and illustration
Adobe InDesign – used for page layout and design
Adobe XD – used for user experience and interface design
Sketch – used for UI and web design
Figma – used for collaborative interface design
Procreate – used for digital painting and illustration
Affinity Designer – used for vector graphics and illustration
Canva – used for graphic design and social media marketing
GIMP – used for image editing and manipulation
This list is not exhaustive and there are many other tools available for creative designing.
What are motion graphics
Motion graphics is a form of digital animation that combines graphic design with animation techniques to create moving images that can be used in film, television, advertising, and other digital media. It involves the use of typography, illustrations, and graphic design elements that are animated over time to create a visual narrative. Motion graphics can be used to create a wide range of visual effects, such as title sequences, explainer videos, infographics, and visual effects for live-action footage. Some of the software that are widely used for creating motion graphics include Adobe After Effects, Maxon Cinema 4D, Blender, and Apple Motion.
The seven step designing process
The stages of graphic design can vary depending on the specific project and the designer's process, but generally, it involves the following steps:
Concept development: This is the initial stage where the designer gathers information about the project, brainstorm ideas, and creates a concept or a rough plan.
Research and Analysis: This stage includes researching the target audience, competitors, and industry trends to gain a deeper understanding of the project and its context.
Sketching and Wireframing: The designer creates rough sketches and wireframes to explore different design options and layouts.
Design development: In this stage, the designer creates final designs, experimenting with typography, color, and imagery to create a cohesive visual identity.
Refining and Presenting: The designer refines the design, making final adjustments and preparing the files for final production. The design is then presented to the client for feedback and revisions.
Production and Implementation: The final designs are prepared for production, whether it's for print, digital or motion graphics.
Evaluation: This is the final stage of the process where the designer evaluates the final product, and gather feedback from the client and the target audience.
It's important to note that not all stages may be present in all projects, and the stages may overlap or be re-visited as per the requirement of the project.
The Thinking Team is a professional graphic design agency in Visakhapatnam that can help businesses create visually stunning designs that effectively communicate their message and resonate with their target audience. They offer a wide range of services, such as logo design, branding, packaging design, print design, digital design, and motion graphics. The team consists of experienced designers who have the expertise and skills to create designs that are both visually appealing and strategically sound. They work closely with clients to understand their business, goals, and target audience, and use this information to create designs that are tailored to their specific needs. If you're looking for a reliable and experienced team to help with your graphic design needs, The Thinking Team is an excellent choice.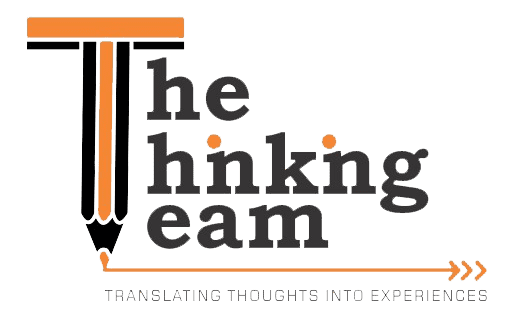 Meet the Best Digital Marketing agency:
The Thinking Team is the best digital marketing agency working to deliver the best results to make your business shine online. Our team of experts helps you with every element of digital marketing, whether it be social media ads, online marketing, website development, running ad campaigns, and many more. We are your final stop for all your digital marketing needs, where we provide A to Z services in this field to our customers. Contact us today for all your Digital Marketing requirements!